Discover Dogs 2019 - ExCeL London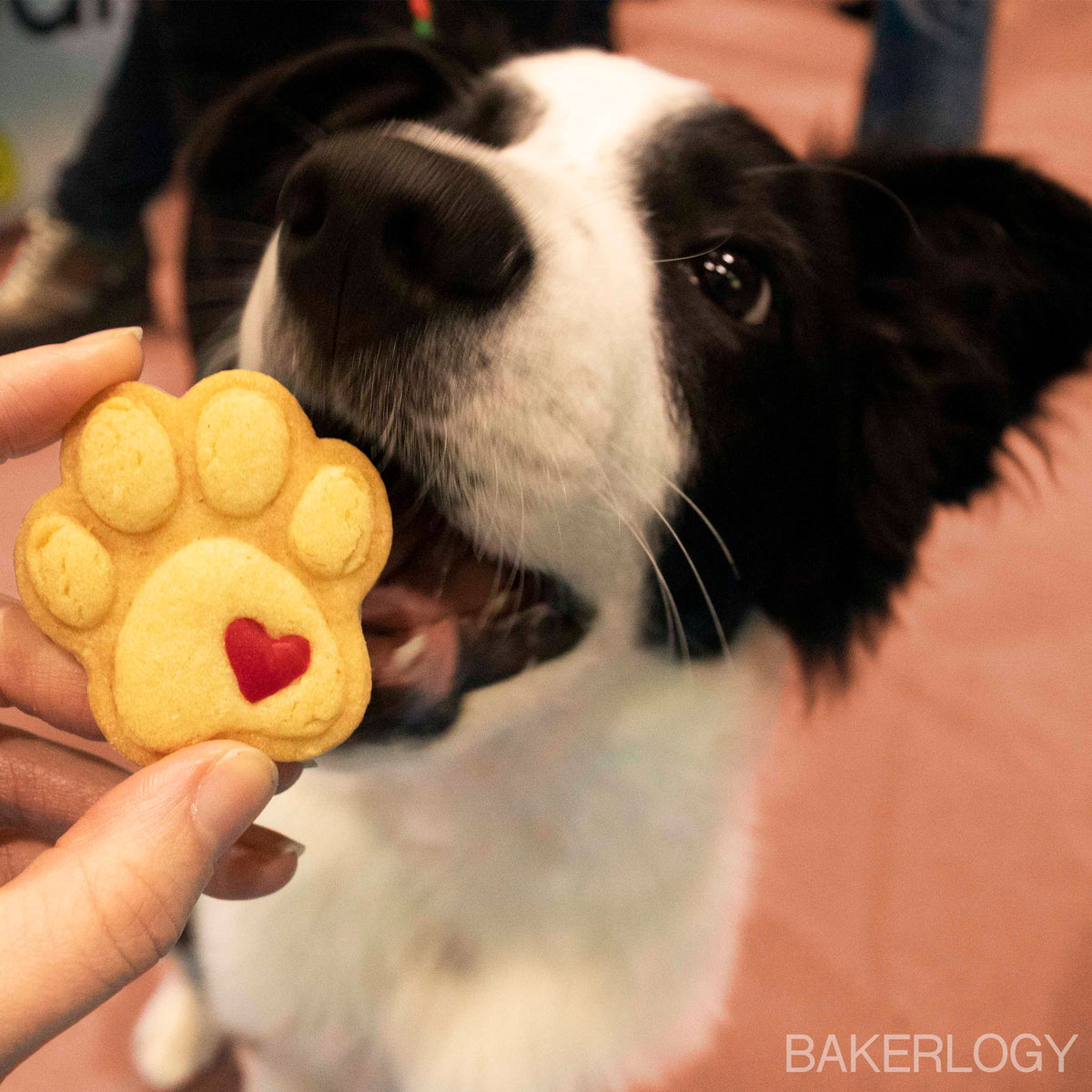 Bakerlogy attended the 2019 Discover Dogs event at ExCel London hosted by The Kennel Club. We were exhibiting alongside organisations such as Battersea Dogs and Cat home, Cats Protection and Guide Dogs for the Blind.
We had over 80 breeds of dogs in cookie cutter form out on display and loved chatting to everyone who stopped by our stall – including all the new dog friends we made. Some even took on modelling jobs with us.
Our Goldendoodle cutter shapes were our most popular as well our best seller, the Corgi Butt. We also had a lot of love for our paw shape cookie cutters.
There were a few requests over the weekend for cutters in shapes of dog breeds we'd never heard of! The weekend doubled as a research mission and we definitely took note of the dogs you want to see as cookie cutters. If we learnt anything it's that a Border Collie cookie cutter is in high demand.
Thank you to everyone who bought from us over the weekend, to everyone who brought up pictures of their own dogs to show us (and to those who came back to our stall with their actual dogs to say hello!). And to the one Jack Russell that managed to get a cookie snack – you are just too cute to be mad at.
It was a very busy weekend on our feet and we had a great time. We were a little jealous of this guy though.
All our dog shaped cutters are available in our store. Keep a check of our social media channels for news on new designs.
|
Posted on October 18 2019
1 comment
Wat ontzettend gaaf ik ben jullie website gekomen door etsy daar zag ik jullie producten kunnen jullie mijn helpen aan een bouvier hoofd en hele hond je zou mijn heel blij maken succes met de verkoop

Mvg Riekie